CoastLine: GenX - Continuing The Conversation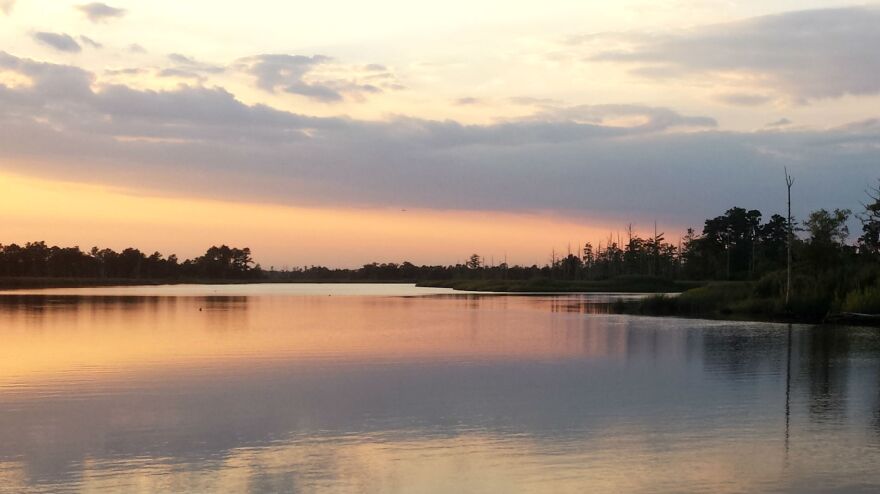 GenX is an emerging contaminant – a chemical compound that is both product and byproduct in this story. Chemours, a spin-off of Dupont, has been discharging the toxin into the Cape Fear River – which is the source of drinking water for most people in New Hanover, Pender, and Brunswick Counties. Local water utilities in the three-county area are unable to remove the compound through treatment processes.
Researchers in the Netherlands are studying the health effects of GenX, and while there is still limited data, the StarNews reports that those scientists express particular concern about the long-term impacts on humans.
Wednesday night, the StarNews, WHQR, and WWAY sponsored a public forum at UNCW's Kenan Auditorium on this issue. The panel of experts was wide-ranging. There were 15 people – from elected officials to scientists to staffers from regulatory agencies. Members of the public submitted questions which were read by reporters.
On this edition of CoastLine, we continue the conversation – albeit with a much smaller group.
Guests:
Bill Saffo, Mayor, City of Wilmington
Susanne Brander, Assistant Professor, Department of Biology and Marine Biology, UNCW
Woody White, Chairman, New Hanover County Board of Commission
Jim Flechtner, Executive Director, Cape Fear Public Utility Authority
Resources:
Information and updates on GenX from CFPUA: http://cfpua.org/289/Public-Information
Information on drinking water safety and GenX from New Hanover County:
http://news.nhcgov.com/information-regarding-cfpua-water-supply/
Brunswick County information: http://www.brunswickcountync.gov/genx/
A note from Roger Shew, geologist at UNCW, in response to a caller worried about the presence of GenX in her Southport water:
"The questioner from Southport asked about water sources and GenX. If you look at the Brunswick County water sources for Brunswick County the area in the southeastern portion of the county uses what is called the Water Treatment 211 source as shown on their 2016 report. The source is the Castle Hayne groundwater (aquifer) so these should be free of GenX. This is as of 2016 but the caller can check with Brunswick Public Utility.
"The one groundwater source that should be definitely tested is the Aquifer Storage and Recovery well off military cutoff. Cape Fear waters have been cycled into that well. We should determine, and it is being tested as part of the testing program, if the stored water has contaminants. If there are we want to make sure that these water are removed and not in contact with native groundwater."