CoastLine: How Two Local Houses of Worship Handle Divisive Political Issues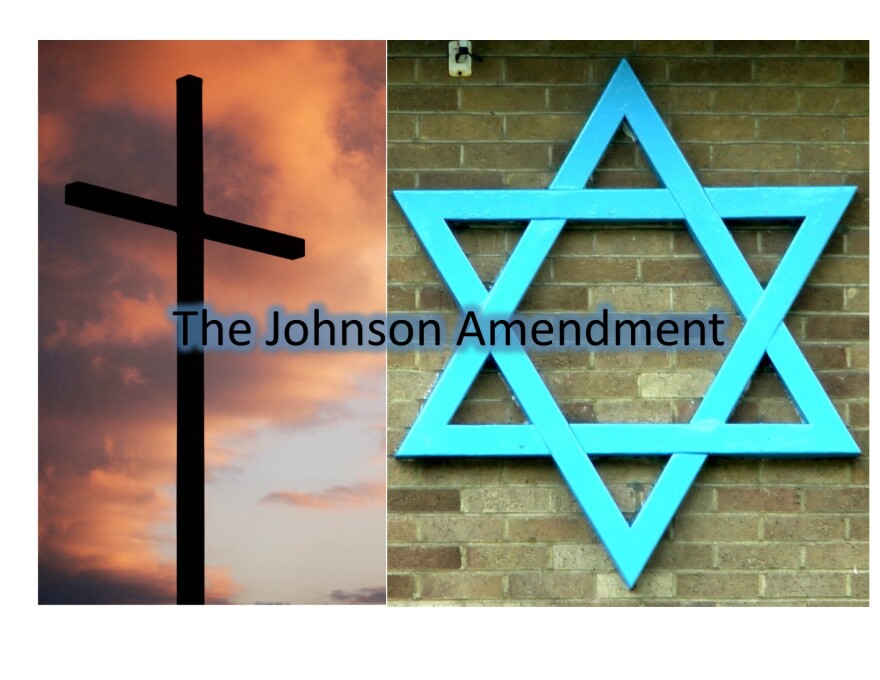 President Donald Trump declared at a recent National Prayer Breakfast that he would totally destroy the Johnson Amendment in order to allow representatives of faith to speak freely and without fear of retribution. Until that declaration, Americans might not have thought much about the Johnson Amendment and what it means. On this edition of CoastLine, we explore the potential implications with two local clergy members.
But before we meet our guests, a quick explanation:
The Johnson Amendment, so named after Lyndon B. Johnson, is the 1954 legislation that prohibits nonprofits from supporting or opposing a candidate for political office. Johnson launched the effort to pass this law after some nonprofits campaigned against him while he was a Senator – suggesting he was a communist.
To be clear, the President doesn't have the power to repeal a law by himself. It would take an act of Congress. Whether there is a wider appetite for that is an open question.
Joining us to explore the consequences of a Johnson Amendment repeal from the perspective of religious institutions, which is only one kind of nonprofit, and to talk about navigating politics within their own congregations are two local faith leaders:
Rabbi Julie Kozlow, B'nai Israel Synagogue in Wilmington
Charlie Lee, Associate Pastor of First Presbyterian Church on Third Street in Wilmington